Women Empowerment Across Generations
The WE (Women's Entrepreneurship) Certification is the first product of EdTech Worx (Pvt.) Ltd. which is being directly targeted to 10 different cities in Pakistan: Lahore, Karachi, Islamabad, Abbottabad, Peshawar, Mardan, Faisalabad, Sargodha, Multan, Sahiwal.

We were expecting to receive applications from two age-groups:
1. Recently graduated or graduating females with their own business ideas
2. Stay-at-home moms who completed an undergraduate degree but chose not to work to focus on family

When visiting Karachi to spread the word about WE, I came across a pair of women. Mother and daughter, one was a stay-at-home mom and the other was an undergraduate student. As I explained the certification to them, they started exchanging excited glances, and my initial impression was that the mother was enthusiastic for her daughter to learn something new. Minutes later, the daughter was taking out her phone to show me pictures of beautiful crochet that her mother had crafted, stating confidently that her mother could do much more with her talents than she realized.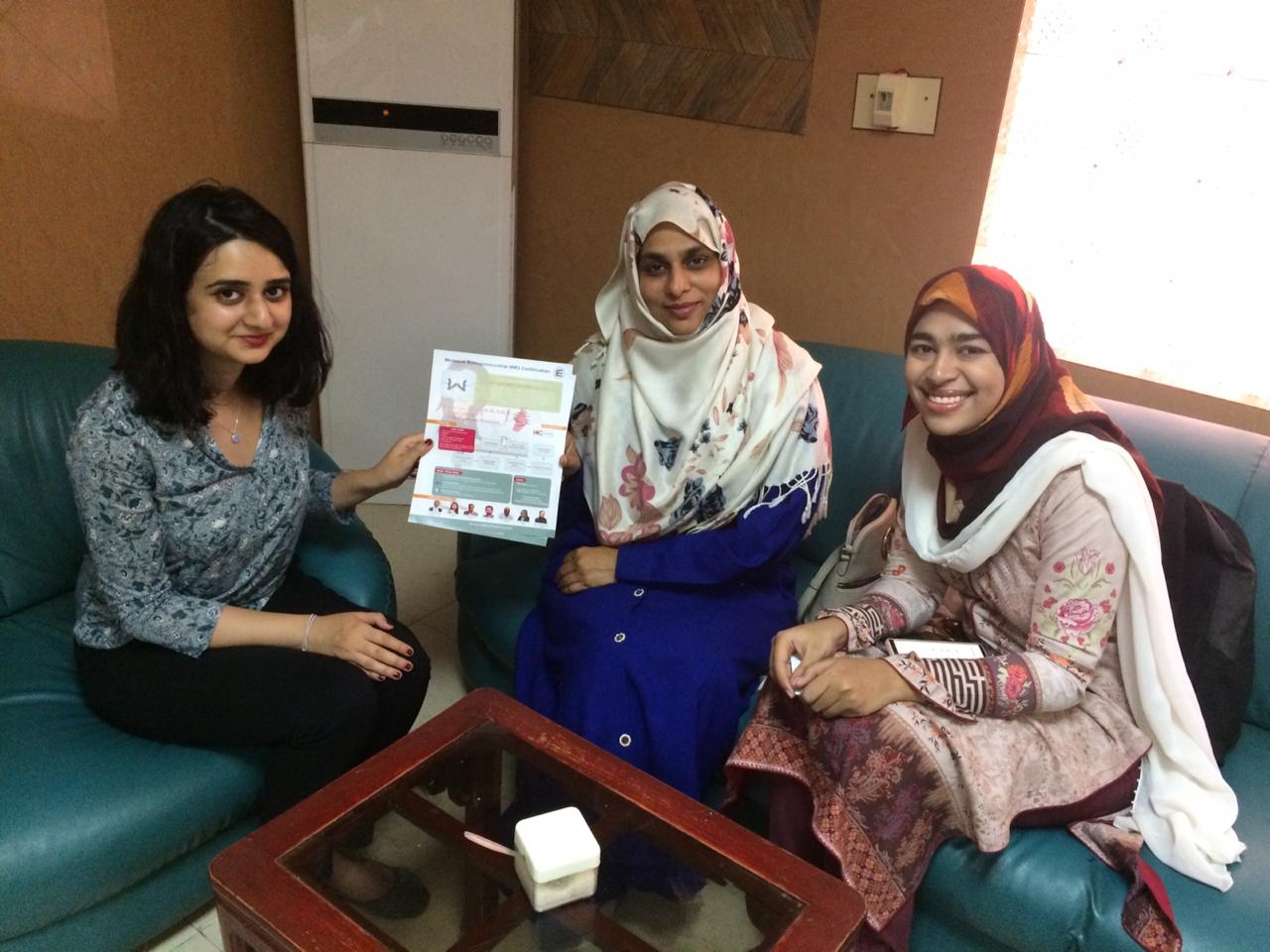 What I loved about these two ladies was the confidence the daughter had, and the shy but exuberant talent the mother had. It made my day to see this team, and I can't wait to see more from them. Stay tuned for updates!
Written By
Amal Nadeem
Amal Nadeem is an educationist who has contributed her time and effort to various organizations: Sultana Foundation - a trust working towards bettering health and education in Pakistan; Ilm Ideas - a DFID funded project incharge of allocating grants nation-wide for education projects; Center of Technology and Education - a government organization dedicated to improving education in Punjab through technology; Social Enterprise Development Centre - an organization having published over 200 case studies and technical notes, several numerous casebooks, policy briefs and other publications. She joined EdTech Worx in October 2018 as Relationship Manager of the Design Thinking Course, and later took the position of Growth Manager of the company. She is the lead of the company's Women Empowerment initiative.