Go Paperless With EdTech Worx's Digital Post-it Notes!
If you've set your mind on becoming an innovator in your team, you get no prizes for guessing what Design Thinking is or means. Reason being that most probably, you would have already read a thing or two on it. For the uninitiated, however, here's my workable definition of design thinking: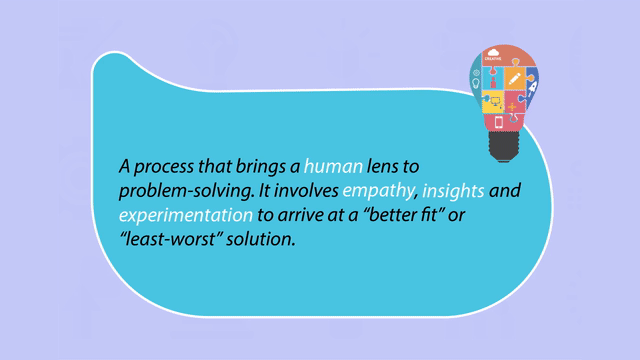 Being a founder and CEO of an educational technology start-up that aims to create technology-enabled, data-driven decision making toolkits for exceutives and students alike, I have always resorted to post-it notes as my go-to tool for recording my team's and my understanding of our users' needs, and defining and solving their problems.
This being said, I personally feel that design thinkers need not be obsessed with post-it notes that have almost become ubiquitous with a design thinking project. In their defence, sticky or post-it notes (whatever you may like to call them) offer an easy and convenient way to protect a brilliant idea or solution from being lost or forgotten. However, we all must understand that a post-it note with a quick thought scribbled on it is only a means to an end, and not the end in itself.
Here's my two cents worth on the matter: from persona development to user testing, everything in design and innovation has gone digital – post-it notes should, too.
And…it gives me immense pleasure to break to you that my company, EdTech Worx, has built a 100% paperless, digital design thinking toolkit integrated with all the essentials of a design process – and yes, that includes our beloved post-it notes. The digital post-it notes on our toolkit, not only look exactly like the squared post-it notes – they also come with a sticky back, exactly like the actual ones. No, I'm not kidding! Hear me out first.
I have facilitated quite a few workshops on Innovation for aspiring entrepreneurs, and I know that the ideation stage in design thinking can be very paper-intensive. One needs several stacks of post-it notes to jot down ideas as they come, organize them into different categories and find meaningful connections between them. The digital post-it notes on our Design Project toolkit do just that, only without any paper usage.
As for the sticky bit, unlike the paper post-it notes, which, after losing their stickiness, find their way into the trash bin, our digital post-it notes are stored safely and are forever available as long as you have an active internet connection.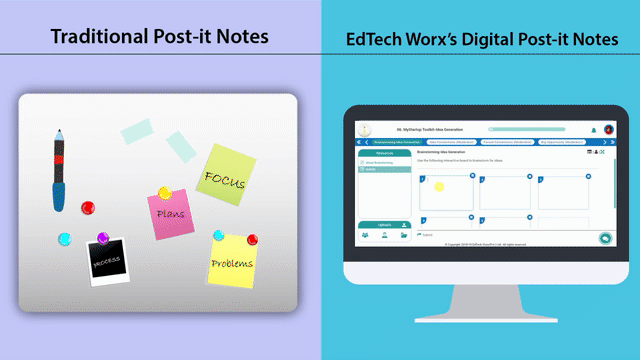 We offer customized digital project toolkits and eLearning solutions for a wide range of university education curricula and corporate training programs. Get in touch with us for more details.
Written By
Dr. Farrah Arif
With a PhD from University of Cambridge and a distinguished career as educationist, corporate trainer, strategic thinker and marketing consultant, Dr. Farrah Arif has helped many organizations optimize their business strategy to drive sustainable revenue growth and profits. Her clientele includes large corporations such as Telenor, Jazz, Packages, EasyPaisa, Engro Foods and Bulleh Shah Packages. Her areas of specialty are Business Digital Transformation Strategy, Marketing in the Digital Age, Consumer Data Analytics and Simulation, and Design Thinking. Her expertise in data analytics and passion for digital transformation led her to establish an educational technology company called EdTech Worx, which creates data-driven, technology-enabled educational products for university education and corporate training.